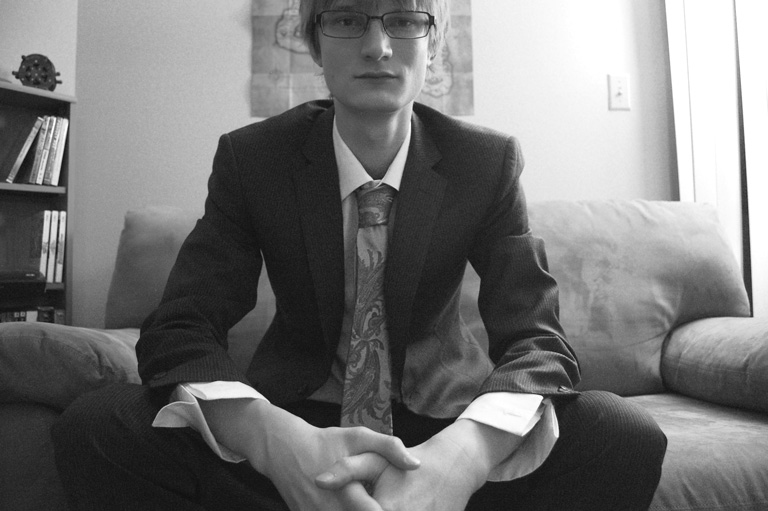 My life began right around the time the internet was invented. While growing up I enjoyed building cool stuff with LEGO, playing SimCity, and riding my scooter around the neighborhood.
Around the age of 13 I started to develop an interest in design. When I got to high school I grew this interest into somewhat of a talent after I took several art and design classes. It was also around this time when I started to learn how to code websites.
After graduating from high school I attended Huntington University as a design student. It was here where I continued to grow my skills as a designer through my classes while also teaching myself how to code websites. In 2011 I graduated with a Bachelor of Arts in Graphic Design and Philosophy.
Since then I've worked full time at a few different places in the city of Chicago. In 2011 I married my high school sweetheart, Krista. On my free time I enjoy playing Halo and drinking good beer.
Skills
The best skill you can have is the ability to not only understand how to do something, but to understand why it works.
With that said, I have an excellent grasp of HTML, CSS, and strong working knowledge of JavaScript, PHP, and ActionScript. Beyond languages, I have a firm understanding of how to use tools like Photoshop, Illustrator, Flash, InDesign, and many other programs. If I don't understand something, I learn until I do.
Mentions
This site along with the content and projects on it has been featured or tweeted about by several popular sites, including: Bowcase, The Design Cubicle, Devlounge.net, HTML5 Gallery, MakeUseOf, Mashable, Smashing Magazine, and Web Design Ledger.
I helped review HTML5 Graphics & Data Visualization Cookbook, a book that teaches you how to use the <canvas> tag and how to integrate existing web technologies into your own site.
This site
The last iteration of my site lasted about 2½ years. I really liked it, but as I explained in this post I was having a hard time using it to do what it was meant for: Writing stuff.
This site runs on WordPress using a customized version of the Introspect theme, developed by me. Linode is used for hosting all of my content. Calendas Plus is used for all type, unless otherwise noted.
All original work on this site is licensed under a Creative Commons Attribution-NonCommercial-ShareAlike 3.0 Unported License, unless stated otherwise.
Contact me
Find me on dribbble, last.fm, twitter, and zerply, or, send me an email directly at me@chrisvalleskey.com.